Call for developers for Cornwall mental health unit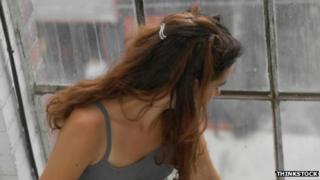 Potential developers are being sought to build a mental health unit for young adults in Cornwall.
The Cornwall Partnership NHS Foundation Trust said it wanted builders to be ready to start work if the £5m needed for such a unit became available from NHS England.
Four possible - but still secret sites - to base the unit in the county are being considered, the BBC understands.
NHS England said it was "in continuing discussions" about the proposals.
Last June, the NHS and local charity the Invictus Trust wrote a £5m business plan for health commissioners in Bristol.
At the time, local managers said such a local unit would mean patients would not have to leave Cornwall "so they can keep contact with their friends and family".
Patients currently have to travel as far away as Birmingham or London for such services.
If approved, the unit would cater for men and women between the ages of 13 and 25.
NHS England said: "This is a complex issue, especially given that specialist care for children and young adults is under review nationally and we will need to be sure that local services are in line with any new guidance on good practice."
Naomi Campbelle's son was sectioned under the Mental Health Act as an 18-year-old in 2012 and went into Cornwall's Longreach House.
Ms Campbelle, from near Falmouth, said she believed a specialist unit would be better placed to provide the right care for such patients.
She said: "Their needs are so different to say the average 30, 40, 60 or 70-year-old.
"They have a such complex issues, plus their vulnerability.
"They don't understand that hospitals and their families are trying to act in their best interest."