Perranporth naked body find treated as 'suspicious'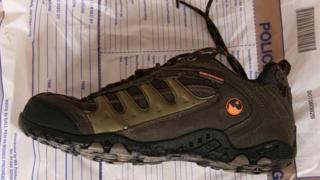 The death of an unidentified man whose naked body was found washed up on a beach in Cornwall is now being treated as suspicious by police.
The corpse was found by members of the public on Perranporth beach on Tuesday.
The man, who was wearing only socks and one walking shoe, is believed to be between 50 and 70 years old and is yet to be identified.
Det Ch Insp Dave Thorne said he had injuries that could not be explained through natural causes.
Photo of a boy
They had been discovered in a post-mortem examination.
He said: "We can't go into the detail of those injuries at this moment in time, but we are satisfied they are not necessarily caused by natural events and we have to treat them as suspicious.
"Finding out the identity of this man is key to the investigation. Without knowing who he is, it is very difficult to find out what happened to him and establish the circumstances surrounding his death."
Police believe the man was in the water for no longer than 24 hours.
On Wednesday, a picture of a young boy, dated 13 April 1952, was found in a navy blue Regatta jacket on the beach.
Devon and Cornwall Police are unsure whether the items belonged to the dead man.