Royal Cornwall Hospital Trust reclaims overseas fees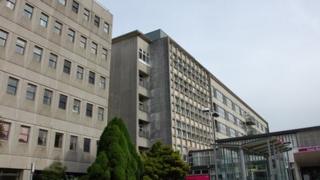 More than £200,000 was reclaimed by the Royal Cornwall Hospitals Trust (RCHT) from overseas patients last year.
The RCHT said the money had come from billing non-exempt patients or claiming costs through reciprocal arrangements.
The UK has fee reclaim arrangements with most European countries and 28 other nations, including Australia.
An independent report commissioned by the Department of Health estimated overseas visitors and migrants cost the NHS £2bn a year.
As a result it is encouraging NHS trusts to reclaim more money.
Asylum seekers, non-EEA nationals who do not have permission to live in the UK, British ex-pats and visitors usually have to pay for treatment.
The NHS should claim these costs back from the relevant governments - but the research suggests just £73m a year is recouped out of more than £460m at present.
The RCHT said it had reclaimed about £212,000 owed to the NHS by overseas visitors.
Andria Dawson, private patients and overseas visitor officer, said: "It often means talking to patients and insurance companies all over the world and the sums involved often aren't small. It can add up to thousands of pounds."
A Department of Health spokesperson said: "Having a universal health service free at the point of use rightly makes us the envy of the world, but we must make sure the system is fair.
"We are introducing practical, effective ways to make sure that patients who aren't eligible pay their way.
"We are confident our new measures will make the NHS fairer and more sustainable."