Fal oyster row 'threatens future' of industry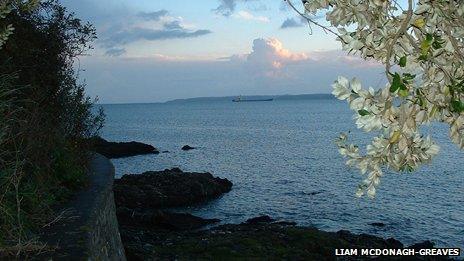 A row over the future of the Fal oyster has broken out among fishermen.
Some fishermen argue they want to delay catching oysters so they grow larger in order to satisfy lucrative business coming from chefs in London.
The association which protects the trade said that would be a big mistake and could put the industry in jeopardy.
A final decision on catch sizes will be made by Cornwall's Inshore Fisheries and Conservation Authority (IFCA) which takes over the fishery this summer.
The size of an oyster which can be landed from the Fal estuary has not changed since the early 20th Century.
Chris Ranger, an oyster fisherman, said: "Something's got to change or the market will go elsewhere. My customers don't want anything less than 70g."
Smaller oysters are put down in lays above the low tide mark, to be fattened up for the next season.
The Port of Truro Oyster Protection Association said many of those oysters are used in the annual Falmouth Oyster Festival.
The association is concerned other areas of the industry would suffer if the demands of the London restaurant trade are agreed to.
It said the move would be a "silly mistake".
Tim Vinnicombe, from the association, said: "I've got to speak on behalf of the guys who have to sell to many different markets.
"If you see boats going from this fishery because of one silly mistake, it could be the end of it."
IFCA said it was listening to the both sides and that no decision had been made.
Related Internet Links
The BBC is not responsible for the content of external sites.