Police boss urges retailers to join alcohol concern talks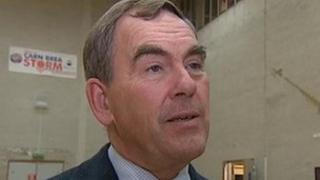 Retailers are being called on to join Devon and Cornwall police's fight against alcohol-related crime.
Devon and Cornwall's Police and Crime Commissioner said it costs around £366m annually across the force area.
Tony Hogg said he had invited retailers to hold a discussion to make "real progress".
The British Retail Consortium said it was working with the government and communities to reduce alcohol problems.
Mr Hogg said: "It is important that I bring supermarkets and retailers together. I know they are all committed to being a valued part of the local communities they serve, and therefore I am keen that they can develop a sensible strategy which will benefit all of us."
Among the issues that Mr Hogg wants to discuss are changes to drinking patterns and the availability of low cost and super-strength alcohol.
Mr Hogg said: "Devon and Cornwall has higher than expected levels of violent crime. In fact we are consistently among the 10 worst areas in the country (per head of population)."
Mr Hogg said he would be "disappointed and worried" if supermarkets and retailers did not accept an invitation to meet with him "in the coming weeks."
In a statement, Andrew Opie from the British Retail Consortium, said: "Retailers are responsible sellers of alcohol.
"They were the first to operate Challenge 25, are key supporters of the independent Drinkaware trust and have been pivotal in setting up numerous community alcohol partnerships involving business, police and local organisations throughout the UK."
Challenge 25 is a scheme that encourages anyone who is over 18 but looks under 25 to carry acceptable ID when they want to buy alcohol.