Royal Cornwall Hospital running Boxing Day outpatient clinics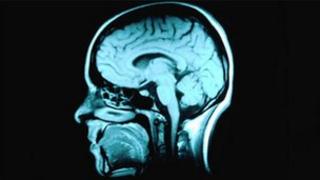 A hospital is to run outpatient clinics on Boxing Day as part of its work to keep waiting times in check.
Staff in the Royal Cornwall Hospital's radiology department would be working on the bank holiday carrying out MRI scans, managers said.
They said such tests took a long time and, if they missed too many opportunities to hold clinics, waiting lists began to mount up.
The hospital's emergency department said it would also be fully staffed.
'No mistake'
Radiographer David Tremain said people should not be surprised if they were offered an MRI appointment.
He said: "We're running the service from 09:00 to 13:00.
"So, if people get an appointment for Boxing Day and think it's a mistake; no, you really will have an appointment."
Meanwhile, emergency department staff are urging people to ensure they access the right care at the right time over Christmas and the new year.
Senior doctors said patients often left it until they were feeling very unwell before getting help, for fear of disrupting celebrations.
Consultant Sian Ireland said: "For us it will be business as usual, 24 hours a day, with a full complement of staff."