BBC radio presenter Freddy Zapp in court on sex assault charge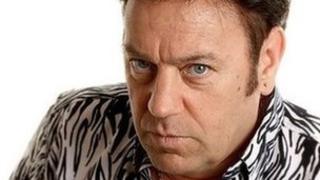 An entertainer and BBC local radio presenter from Cornwall has appeared in court accused of assault and sexual assault.
Freddy Zapp, 62, of Dopps Terrace, Redruth, appeared before magistrates in Truro.
He is accused of one count of assault of beating a female and one count of sexual assault against a female over the age of 16 in November.
He is due to appear before Truro Crown Court on 10 January.
Freelance radio presenter Mr Zapp, who is also a well-known performer and DJ in Cornwall, has hosted Freddy Zapp's Jukebox on BBC Radio Cornwall since February 1992.
He was released on conditional bail.
A BBC spokesman said Mr Zapp worked for BBC Radio Cornwall "on a freelance basis and is currently not on air".
"As this is an ongoing legal proceeding and a private matter, we cannot comment further," he said.