St Theresa's Nursing Home: CQC urged to reveal report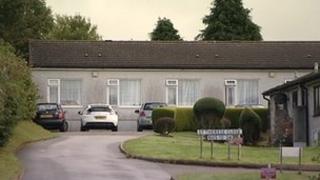 A health watchdog should immediately reveal the findings of a recent inspection of a nursing home in Cornwall, a councillor says.
It follows a complaint claiming staffing levels at St Theresa's Nursing Home in Callington are inadequate.
Councillor Andrew Long said he wanted "urgent publication" of the findings by the Care Quality Commission (CQC).
The CQC's report is due to be published in January. The home's owner said it would work to resolve any issues.
'Compliance issues'
The home has more than 40 residents, some of whom have dementia.
Mr Long, Mebyon Kernow councillor for Callington, said he was sent a copy of the anonymous complaint earlier this month which claimed to be written on behalf of staff and residents at the home.
Mr Long said it raised a number of concerns "largely arising from allegedly inadequate levels of staffing".
He added he would "now like to see an urgent publication of the CQC report so that residents, family, staff, and the public as a whole, can be kept informed and reassured over the level of service at the home".
The CQC said the home was inspected as a result of the letter.
It said it met the owners and passed on preliminary findings to them and it would publish the conclusions in full early in the new year.
In a joint statement, NHS Kernow and Cornwall Council's Adult Social Care department said they and the CQC had inspected the home to assess the safety and welfare of residents.
"We will closely monitor the situation to check that the expected standards of care are maintained," they added.
Stuart Clarkson, a spokesman for home owner the Morleigh Group, said the group was aware an anonymous letter had been sent.
He said: "If there are any compliance issues arising in any of our nursing homes, we will work in partnership with the CQC and Cornwall Council to resolve them."