Man jailed for 'motiveless' stab attack on mother and son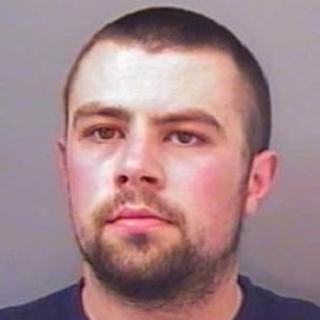 A man who stabbed a teenage boy 15 times while he was sleeping and then attacked the boy's mother has been jailed for 17 years.
Aaron Odgers, 25, of Southgate Street, Redruth, Cornwall, denied the attempted murder of the 16-year-old in June.
The boy was stabbed eight times in the back and seven in his left arm while in bed, Truro Crown Court heard.
Odgers was also found guilty of wounding the boy's mother with intent to cause grievous bodily harm.
He was sentenced to 17 years for attacking the boy and six years for attacking the woman, the sentences to be served concurrently.
'Shocking violence'
Prosecutor Philip Lee said Odgers went to the house and found the mother asleep on the sofa while her son slept upstairs.
He asked to use the toilet upstairs and shortly afterwards the mother heard her son scream, the court heard.
The teenager suffered multiple stab wounds, internal bleeding and a collapsed lung.
Prosecutors said there was "no obvious motive" for the "sustained attack on this young man as he lay in his bed, virtually defenceless".
Odgers said he could remember nothing that happened that evening after playing drinking games at a friend's house.
His defence team had accused the mother of stabbing her son before turning the knife on herself, but those allegations were rejected by the jury.
After sentencing, Det Con Julian Lewis, of Devon and Cornwall Police, said Odgers' attacks with a large kitchen knife were "unprovoked and seemingly motiveless".
He said: "There was a shocking level of violence, which has had a devastating impact on the family.
"Not only did they receive serious, and, in the young boy's case, life-threatening injuries; they also suffered significant emotional and mental harm."