Options put forward over future of Poltair Hospital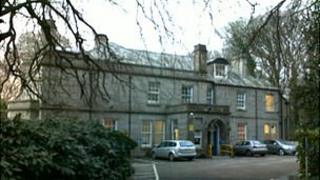 Five options have been put forward over the future of a Cornish hospital.
Ten beds were shut at Poltair Hospital, in Penzance, in October 2012 because of a staff shortage. Health commissioners are now deciding on the site's future.
A survey is being carried out until 10 February as part of a public consultation and a final decision is due in May, NHS Kernow said.
The options range from reopening five beds and continuing outpatient work, to relocating all services to other sites.
Although closed to inpatients, the rest of Poltair has been operating as normal, with outpatients' clinics unaffected.
Staff said up to 50 outpatients were seen a day.
Ten options on the hospital's future had been whittled down to five after taking cost and safety factors into consideration, commissioning group NHS Kernow said.
They had been drawn up with the help of patients, doctors, nurses, councillors and patient representatives to meet the needs of the community, it added.
Governors of NHS Kernow said no advance decision had been made about the hospital's future, and that they would "consider all options that were raised through the consultation".
Consultation packs, including survey forms, are available from NHS Kernow, local GP practices, libraries and Cornwall Council one-stop shops, West Cornwall Hospital, and on the internet.