Shop to support homeless opens in Cornwall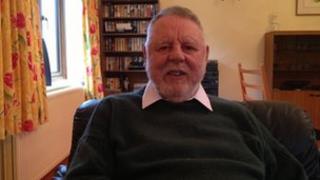 A charity that lifts people out of homelessness by creating communities where they live and work is opening a shop in Cornwall.
Emmaus said the county has the highest number of rough sleepers outside Westminster and Newham.
The charity's aim is to fundraise to help establish a new "community" to support the homeless in Cornwall.
Its president, Terry Waite, the former Anglican church envoy who was held hostage in Lebanon, opened the shop.
Emmaus opened its first UK "community" in Landbeach, near Cambridge, in 1991.
Its residents agree to relinquish state benefits in return for housing, work and support.
Emmaus describes itself as "a community of companions - people who have been previously homeless - and by giving the homeless the opportunity to work it helps to give them back their dignity and self-worth".
Alan Coode, the chairman of the Emmaus Cornwall board, said: "Emmaus Cornwall is very pleased to be opening this shop in St Austell.
"The proceeds will go towards opening a community for the homeless in Cornwall which is so badly needed."
Mr Waite was first introduced to the charity by its previous president, Robert Runcie, the former Archbishop of Canterbury.
Mr Waite said: "I'm looking forward to the day when people in Cornwall say we are proud of our Emmaus community and we're delighted we supported it."
"Companions" commit to volunteering 37.5 hours a week and agree to live by Emmaus principles which include "helping others to live, grow and find dignity through sharing, work and self-respect".