Cornwall respite centre closures 'would be devastating'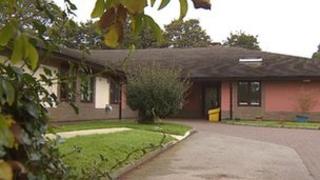 Families of disabled children in Cornwall say they are devastated that two respite homes could close under council proposals.
Cornwall Council is proposing St Christopher's in Redruth and Red Wing in Truro may shut as part of a review of the short break service.
The authority runs six overnight units and said the costs were high compared to the national average.
The council said it was not a done deal but parents say the idea is upsetting.
Carol Richardson's family is one of about 50 that would be affected if the proposals go ahead.
'Change life completely'
Her son, who has Downs Syndrome and severe learning difficulties, goes to Red Wing for overnight stays.
Mrs Richardson said: "To say this is devastating is not really saying it enough. I have felt really low after being given that information.
"I don't understand how people can cut this service. This will change my life completely for the worse."
Both centres provide planned short breaks for children and young people, between the ages of five and 18, who have a severe learning disability.
According to Cornwall Council, both centres "aim to promote independence, self esteem and confidence, with an emphasis on accessing community resources and experiencing new opportunities."
'Severe cuts'
Councillor Andrew Wallis, the Children's Cabinet member, said: "There's no done deal, we might not even do this.
"We have to look at various ways of delivering the service, as we have some very severe budgetary cuts."
Planned cuts of more than £2m to children's services in Cornwall were announced earlier this month.
The authority is proposing the savings as part of its draft budget to save £24m.
The respite home proposals will be discussed by councillors in November at an advisory committee meeting, before the cabinet considers it in January.