Serco talks over out-of-hours GP cover could 'fragment' service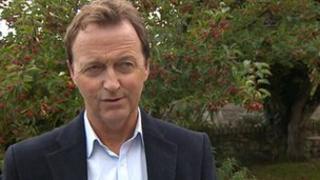 An MP has said attempts by the operator of Cornwall's out-of-hours GP service to subcontract its frontline work will result in a fragmented health service.
Liberal Democrat Andrew George, MP for west Cornwall, said the private contractor, Serco, should instead hand its contract back.
Devon Doctors consortium has confirmed it has held "early-stage talks" with Serco about taking over some "clinical elements" of its operation.
But no decisions have yet been made.
Mr George said: "I think that Serco should hand back the keys if they can't do the job.
"We are going to end up with a terribly fragmented health service if we have companies coming in taking on contracts and then subcontracting part of them after they realise that they are perhaps are not best placed to deliver the contract after all."
'Reintegrate primary care'
Mr George added that he thought what is being proposed is "not necessarily in the best interests of patient care in Cornwall".
"I think if Serco are struggling to deliver the contract they should hand the contract back and we should try to reintegrate all of primary care and that decision should be made by the clinical commissioning group, NHS Kernow."
Serco said that subcontracting evening and weekend services was only one option on the table and that if a deal did go ahead, it would still retain responsibility for the service.
In July, a parliamentary report by the Public Accounts Committee examined failings by Serco in 2012.
The select committee found the out-of-hours service was "not good enough" and said Serco had struggled to ensure enough staff were available to fill all its clinic and car shifts.
It was also found that some staff were falsifying data to make the service appear faster.
Serco said it had taken "swift and decisive action to put the situation right" and a Care Quality Commission report has shown improvements in the past year.