Launceston Hospital to fully reopen in November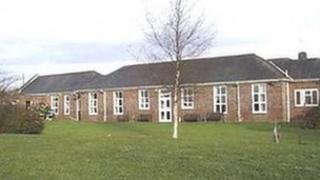 A hospital which closed two months ago will fully reopen in November.
About half of the 20 beds at Cornwall's Launceston Hospital have been closed for nearly a year due to staff shortages.
And in February Legionella bacteria was found in its water system there causing the whole hospital to shut for two months.
Dan Rogerson, the MP for North Cornwall said it was "great news" for Launceston and its surrounding areas.
"It is a welcome commitment to the future of the hospital after months of speculation about whether all the beds at the hospital would be brought back into use," he added.
Bacteria that causes Legionnaires' disease was found during a routine water testing at the hospital in February.
Launceston Hospital is one of 14 community hospitals in Cornwall run by the private not-for-profit organisation Peninsula Community Health.
Jo Beer, from Peninsula Community Health, said: "We remain committed to reopening all of the beds at Launceston Community Hospital and look forward to being fully operational from mid-November when our new staff will have completed the necessary training."