Ex-chairman Martin Watts takes hospital trust to tribunal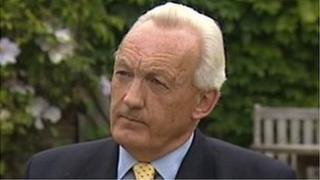 The former chairman of the Royal Cornwall Hospitals Trust (RCHT), Martin Watts, has said he intends to take the trust to an employment tribunal.
Mr Watts said he was forced to resign in June after investigations into complaints about his behaviour.
In August, two reports found Mr Watts had breached the trust's dignity at work policy.
The trust's chief executive Lezli Boswell said it would not comment as legal proceedings were under way.
Mr Watts said he was also taking the NHS Trust Development Agency to court.
In a written statement, Mr Watts claimed he had been unfairly dismissed and said he wanted to be reinstated as chairman of the trust.
It was a matter of "considerable concern" and "deep regret", he added, that he had been forced to take this necessary action to "uphold my personal reputation which I will not allow to be sullied".
He said he wanted to hold the trust and agency to account, to receive a public apology from them and to be reinstated by the secretary of state for health.
Earlier this year Mr Watts admitted he had challenged a nurse over what he described as "poor care" given to his mother-in-law, but said he was forced to resign and not given any course of remedial action to enable him to stay on as chairman.