Sailors exercise town freedom by marching through Torpoint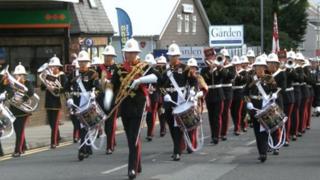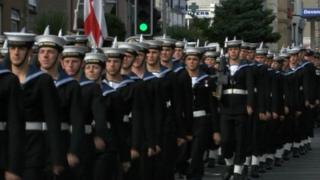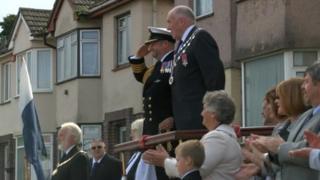 The Royal Navy has marched through the streets of a town in Cornwall.
The sailors from HMS Raleigh were exercising their right to the freedom of the town of Torpoint.
Hundreds of navy personnel and a guard of honour were led by the Band of Her Majesty's Royal Marines.
The march was the eighth time sailors and other personnel from the navy training establishment had paraded through the town since it was granted the honour in 1997.
HMS Raleigh commanding officer Captain Bob Fancy said the march "emphasised the bond between the town and HMS Raleigh".
Training at HMS Raleigh ranges from a 10-week initial induction course for new recruits, to specialist training in areas such as seamanship, submarine operations and logistics.