Camelford water poisoning: Apology 'took too long'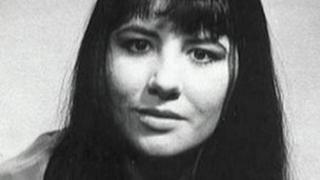 A former MP says a government apology for the Camelford Water scandal 25 years ago has taken too long.
Health Minister Anna Soubry and Environment Minister Richard Benyon said sorry on Thursday.
But Lord Tyler, the area's MP at the time, said he was not satisfied with the apology.
Some 20 tonnes of aluminium sulphate were tipped into the wrong tank at a treatment works, contaminating the water to 20,000 homes.
'Cover-up'
Lord Tyler said: "You can't be satisfied when it has taken 25 years for ministers to admit the appalling negligence that took place all those years ago.
"We still do not know who was precisely responsible for what. We do certainly know there was a cover-up and that's the scandal that we're now a little bit closer to addressing."
Government ministers said they apologised "unreservedly" on the government's behalf.
However, the widower of a woman whose death was "very possibly" linked to the poisoning said the apology was "meaningless".
Carole Cross, who died in 2004 aged 59, was living in the area at the time, and a post-mortem examination found abnormally high levels of aluminium in her brain.
Mrs Cross's husband, Dr Doug Cross, said: "The apology doesn't go nearly far enough. What I want to know was who was responsible within the departments themselves.
"I think the apology opens the door to a more positive response. We need to be able to look at people who are still concerned about their health, whether they are still carrying excessive aluminium in their body and whether we can take some of it out."
A report - published in April by the Lowermoor subgroup of the Committee on Toxicity (CoT) of Chemicals in Food, Consumer Products and the Environment - said the incident was "unlikely" to have caused long-term health effects.
The water poisoning happened when the chemical, which is used to treat cloudy water, went straight into the main water supply.
People in the area at the time reported a range of health issues, including stomach cramps, rashes, and diarrhoea.
Despite the apology, Dan Rogerson, the Liberal Democrat MP for North Cornwall, has called for Devon and Cornwall Police to heed a request from the coroner in 2007 to reopen an investigation into the possibility of a cover-up.
Dr Cross backed the call for a police investigation, but has also called for a ministerial inquiry.
Devon and Cornwall Police said in a statement: "Devon and Cornwall Police await a formal request [for an investigation] and any decision on this matter would be taken at that time."