Cornwall's £500m spending priorities unveiled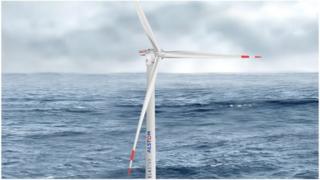 Marine renewable energy and digital businesses are top priorities for Cornwall business leaders as they plan to spend more than £500m of EU funding.
The government has asked the Local Enterprise Partnership (LEP) to explain how it intends to invest the money.
Cornwall gets the cash because it has a relatively weak economy compared with the EU average.
It has received more than than £800m in subsidies from Europe since 1999, but still qualifies for the support.
Sandra Rothwell, head of economic development at Cornwall Council, said the recession had had a "huge impact".
'Excellent track record'
"We have come a long way," she said. "We have grown, not as fast as we would have liked.
"But between 1999 and 2009 the Cornwall and Isles of Scilly economy grew second fastest to the city of London."
The LEP was created in 2011 to drive the local economy and replaced the former South West Regional Development Agency.
The LEP board, which is made up of nine business leaders and five public sector members, is asking Cornwall Council and the Council of the Isles of Scilly to endorse the plans next week.
Also among the priorities are investment in research and innovation, skills development, energy efficiency and in infrastructure.
LEP chairman Chris Pomfret said: "Our message to ministers is that Cornwall and the Isles of Scilly have an excellent track record when it comes to investing public money wisely, but we would like the flexibility to make sure we can get the job done.
"Once we have agreement early next year on our final investment strategy we can work up the detailed projects that will create growth and jobs over the next seven years."