Personnel head to RAF St Mawgan for three-month exercise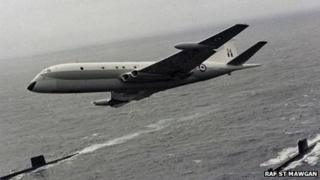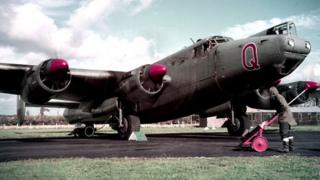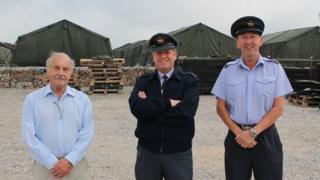 As RAF St Mawgan near Newquay celebrates its 70th anniversary, the base is preparing to host 2,500 extra personnel taking part in an exercise run by the UK-led Allied Rapid Reaction Corps (ARRC).
The personnel are expected to be at the base for the next three months.
More than half the ARRC personnel are from UK. However, the corps also includes a wide range of nationalities from allied and Commonwealth countries and Nato organisations.
It will see representatives training at RAF St Mawgan from Spain, Canada, America, Poland and as far afield as Nepal.
Such exercises have taken place at the base in the past, but this year sees the largest number of people taking part.
Last year the visiting numbers for the autumn exercise peaked at 1,400.
Wing Commander Philip Lamb, the station commander, said: "We're just far enough away to give them very valuable training in deployment and setting up a headquarters elsewhere.
"This beautiful county offers such great opportunities when they're off duty to discover a different part of the world.
"Defence has to achieve value for money. We have a great resource.
"I have to ensure that the resources here are used to the best of their ability. We support naval trials here, and we support Royal Air Force exercises."
St Mawgan 'reborn'
Local residents had feared the base was being run down after it failed to be named as a site for Joint Combat Aircraft fighters in 2005.
The RAF regiment then moved out, followed by search and rescue training leaving before the site was mothballed in 2009.
However, Wing Commander Lamb is upbeat about the base's role in years to come.
He said: "I think the future is very bright for the base. The low point was when everyone knew we were going to close. But we've been reborn in a very different fashion."
The ARRC operation in Cornwall will be used to prepare personnel for any future potential short-notice deployments in support of the Nato High Readiness Force.
Watching the tented accommodation going up was John Beale, who served at St Mawgan from 1958.
'Asbestos huts'
Mr Beale said: "The accommodation back then was pretty awful. Things didn't improve until the 1960s.
"I managed to serve 16 years here at St Mawgan. We spent most of our lives on tours all over the world.
"When we arrived we had little asbestos huts and it was the 1960s before the barrack blocks arrived."