Cornwall Council admits school bus pass 'problem'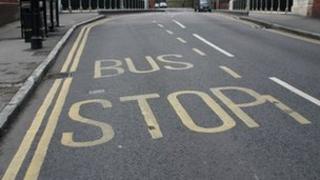 Children without bus passes will still be collected for school, Cornwall Council has said after admitting there was an issue with its mailing process.
The council said the problem came to light on Tuesday when it was contacted by a number of parents whose children had not received their bus passes.
Bus operators have been instructed to pick up all children waiting regardless of whether they have passes.
The council said it was arranging to have replacement passes sent out.
"Any parent whose child has not yet received their pass is asked to inform their school so that details can be passed to the council who will arrange for a replacement pass to be sent to them," a statement said.