Cornwall student considers studying medicine in Romania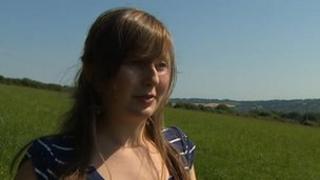 A student who wants to study medicine is considering training in Romania after missing out on courses in the UK.
Miriam Bourne from Bodmin in Cornwall gained three As in her A-levels, but has been rejected by four universities.
UCAS statistics show 24,000 students apply for medical and dental places each year but only 9,000 get in.
Miss Bourne, 18, has now applied for a six-year course at Ovidius University in Bucharest, but needs to raise £60,000 to pay for it.
She was rejected by Bristol, Sheffield, Manchester and Keele universities.
She said: "I am excited about the possibilities of where a career in medicine could take me.
"A doctor is vital in the poorest of countries. I really wanted to be a help in that way."
Her father Jon Bourne said: "I know how self-disciplined she is. She works very hard. I fully expected her to get good grades."
Miss Bourne said she needed to raise £60,000 to cover the cost of the course as she will not have access to UK student loans.