Cornish wildlife attraction 'looks to the future'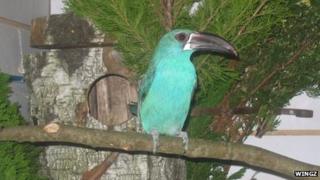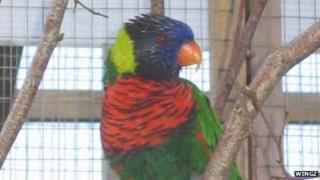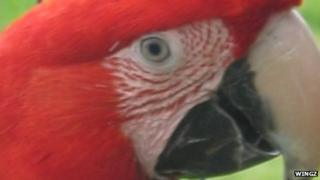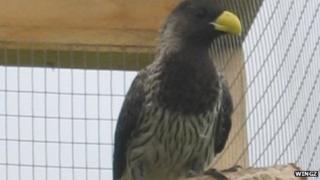 A wildlife attraction which faced being sold two years ago has turned around its fortunes thanks to public support and outside mentoring, its owners say.
Wingz Bird and Animal Sanctuary, near St Austell, was set up by Grenville and Anita Allen who built up the attraction from a bare field in just four years.
They faced problems after opening it at what turned out to be the start of the recession.
The Allens said they were now "confident Wingz is here to stay".
'It was horrendous'
In 2011, the couple said they did not believe they had enough money to see themselves and their animals through the winter.
The sanctuary faced a shortfall of about £4,000 to cover the cost of running it through to the 2012 season.
The food bill for the centre's 250 birds and animals is about £150 a week. Heat lamps were also needed 24 hours a day, they added.
The Allens carried out their own survey in 2011 around mid-Cornwall to find out how many people knew about the sanctuary.
More than 80% said they had not heard of the attraction.
But they held a free locals day and then won a competition to receive a business mentor.
They said they were feeling more confident in 2013.
Mr Allen said: "It's not been easy.
"We battled the recession, money problems, lack of visitors.
"You name it, we've had it thrown at us, but we're still here and starting to thrive."
Mrs Allen said: "It's been harder than we thought. We went into it a bit dreamy.
"But people are starting to come and it's really getting lovely. It was horrendous, there's no question about that."
Tea room
The couple said their business mentor "verbally slapped us around the face" to see the business potential.
Mr Allen said: "We had an education room which was only used a couple of times a year, so we were advised to turn it into a tea room.
"We did it and its proven to be a great success.
"We have to remember we are responsible for each animal and need to make enough money to keep the sanctuary going during the winter when we're closed."