Unison concern for proposed cuts in patients' service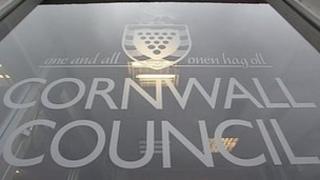 Planned cuts to a service which supports patients after leaving hospital could result in bed blocking, the public service union Unison has warned.
About 50 staff working for Cornwall Council's Short Term Enablement and Planning Service (STEPS) have already taken voluntary redundancy.
A further 200 workers now face changes to their contracted hours.
The council deny the plans, intended to save £1.5m, will create bed blocking.
Stuart Roden, from Unison, said: "When people need to be discharged, particularly over the weekends, we'll see so-called bed-blocking back at the hospital and this could aggravate the situation.
"It could have a very detrimental impact on the health service."
In a statement the council said: "The changes which are being made to STEPS will not result in people who require temporary support after a health or social care crisis receiving less care or lead to increased bed blocking in hospitals.
"STEPS supports people for a limited period of time, following some sort of health or social care crisis at home, where some temporary support at home may be required, or when someone is returning home from hospital and requires some additional support or re-enablement.
"The aim of the changes is to enable the council to deliver the same or an improved level of support in a more efficient and cost effective way."
Under the current system 66% of staff work a 30 hour contract and 34% work on contracts of fewer than 28 hours.
Under the changes being implemented from 1 October, the council said while some staff will see their hours reduced from 30 to 28 hours a week, others will have their hours increased.
The council said: "This will result in more hours being available to provide support for people needing care at peak times of day. This will deliver a more flexible service which better meets their needs."