Pioneering health provision bid for Cornwall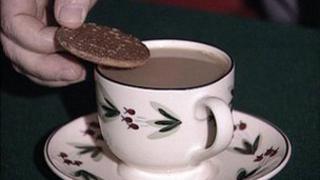 Cornwall could be used as a national example of how to improve health services.
A bid to become a pioneering area for integrated services has been shortlisted by the Department of Health, groups behind the bid said.
It would involve the NHS, Cornwall Council and the voluntary sector working together for patients.
Adopting such a "joined-up approach" should also relieve pressures on GPs and hospitals.
The bid for Cornwall and the Isles of Scilly to become a pioneer area was made by a total of 15 organisations, including the South Western Ambulance Service, Peninsula Medical School, Healthwatch, Cornwall Carers and Age UK.
Quality of life
Much of the bid's focus is to improve care for elderly patients - many of whom have multiple needs.
Cornwall has a higher than average elderly population which is expected to almost double over the next 20 years.
The Newquay Pathfinder pilot, which is using a multi-agency approach to help elderly people at high risk of going into hospital or needing care, is said to have shown improvements in people's reported quality of life and reduced costs.
The pilot, which has helped about 100 people, has included arranging coffee mornings to provide company for elderly people who live alone.
Representatives from the 15 organisations involved in the bid will be invited for interview at the Department of Health in September and a decision on the first 10 pioneer areas is expected later in the autumn.