Cornwall Council seeks public's budget ideas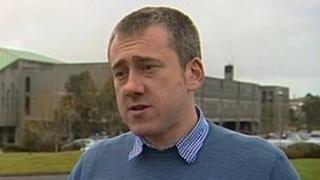 Cornwall Council has warned there are tough decisions to be made as it is faced with more budget cuts.
The local authority is holding a series of meetings in the autumn to ask the public where savings could be made.
It has already saved £170m but warned front-line cuts were now inevitable as it looks to save £40m by 2016 and £100m by 2018.
Alex Folkes, cabinet member for finance and resources, said the council had "a lot of savings to make".
Mr Folkes said: "We want to show how much we've saved internally already. But the reality is we need to cut elsewhere as well."
He said that while the council would do its best to safeguard services for the most vulnerable, there would be stark choices to be made.
The authority also wants suggestions where income could be increased.
Consultations will be held across Cornwall during September and October.