Cornwall council tax inquiries 'rise by 50%'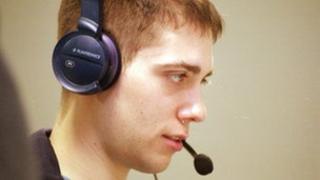 More than 22,000 queries about council tax were taken by Cornwall council call centre staff in just one month.
The 50% increase in calls in June followed the recent welfare reforms that saw some people having to pay council tax for the first time.
Councillors are monitoring the impact of a £1.5m budget cut to the service that led to the loss of 10 posts.
More than one million calls are taken annually by the 64 staff at the Camborne-based centre.
The increase was compared to the amount of calls received at the same time in 2012.
Wayne Smith, the council's assistant head of shared services, said: "We've got 24 people constantly taking calls just on council tax.
"We don't challenge our advisers to give a certain amount of seconds to calls."
Mr Smith said at the same time there was an increase in people needing help about the changes to housing benefit - the spare room subsidy.
New voice recognition technology has been brought in to make the service more efficient, although Mr Smith said staff were braced for more cuts this year.
Councillor Adam Paynter, the Cabinet member for Partnerships, said: "We soon get complaints if people can't get through.
"We will be reviewing it again in the coming months to make sure we haven't taken too much money out of it."