Cornwallis care home 'needs to improve'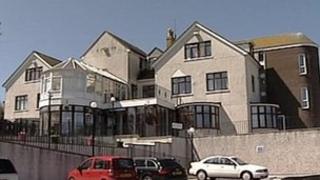 Improvements need to be made in seven major areas of care at a Cornwall residential home, inspectors have found.
The Care Quality Commission (CQC) said the privacy and dignity of residents was not always respected at the Cornwallis Nursing Home in St Ives.
A CQC report cited an example of underwear still being soiled despite being laundered.
No-one from Cornwallis was available for comment.
The report, following an unannounced inspection in June, said areas that needed improving included care and welfare, cleanliness and infection control, medicine management and supporting staff.
'Action needed'
The home, which can accommodate up to 51 residents, predominantly looks after people with dementia.
Inspectors also found meal times to be erratic, that food was mixed together in a manner that "did not look appealing", and residents were not always being given adequate time to eat meals.
The report also noted one person complained of being lonely, that nobody would take them out; and inspectors said there appeared to be no social stimulation.
The CQC said it had asked for a report by 22 August setting out action to be taken by home managers to meet the standards.
It said: "We will check to make sure that this action is taken."
The inspection came after a former worker was jailed for nine months for cruelty.
Fiona Salmon, 40, of Fore Street, Camborne, was imprisoned in May for slapping and verbally abusing residents aged between 71 and 99.
She was found guilty of seven charges of ill treatment or wilful neglect in March.
After the trial, Cornwallis Care Services, which runs the home, said it had made changes to its management and training.
In a previous unannounced CQC inspection in September 2012, all of the standards required were met.