Par Beach bathers told sea is safe from pollution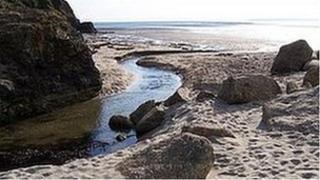 Bathers have been given the all-clear to swim at a Cornwall beach after a pollution scare.
Signs were put up at Par Beach last week after a number of fish were reported to have been killed by a pollutant in the River Par.
Cornwall Council said it had removed warning signs because there had been no further reports of pollution.
It also said heavy rainfall would have diluted and washed out any pollutant from the river and beach.
The Environment Agency is continuing its investigations into the cause of the pollution.