Unesco to look at region's mining heritage status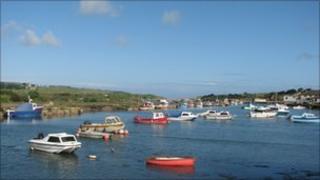 Cornwall and west Devon's prestigious World Heritage Mining Site may be placed on an endangered list this week.
It follows the announcement that a supermarket development has been approved for the town of Hayle.
Meeting in Cambodia, Unesco's world heritage committee could decide the retail outlet would be out of place with the rest of the site.
They could decide to remove the status from the whole of the region but this is thought unlikely.
Cornwall Council believes the decision to approve the supermarket plans is right for the community.
Phil Mason, Cornwall Council's head of planning, housing and regeneration said: "The really important thing is the community of Hayle.
"The development was approved because we believed it would help the community of Hayle. That's why I think the decision was the right one to make."
A sign in Hayle states the town was the "cradle of the Industrial Revolution".
Shipbuilding and Harvey's Foundry, a reminder of the local mining industry, make Hayle a part of the heritage site.
Deborah Boden, the Cornwall co-ordinator of the World Heritage Site, said: "In theory they could say Hayle Harbour has been negatively impacted and decide to remove the status from the whole of the site. I doubt they would do that.
"It's only a small part of the much wider 20,000 hectare World Heritage site across Cornwall and west Devon."
If the status is put on an endangered list, then a Unesco spokesperson said it would consult with the UK government to create "a programme for corrective measures, and subsequently to monitor the situation of the site".
Unesco describes the mining heritage of the region as a "testimony to the contribution Cornwall and West Devon made to the Industrial Revolution in the rest of Britain".