East meets west: Essex head takes up post on Scilly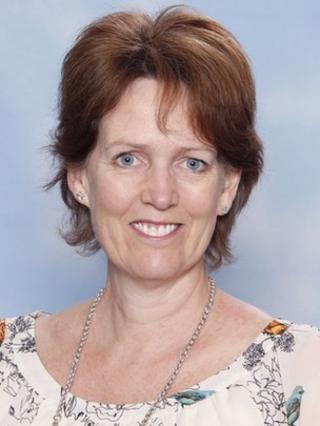 The new head teacher of Five Islands School on the Isles of Scilly said she was really looking forward to her "new adventure" when she takes over the position next term.
Linda Todd is moving from a Broomfield Primary School in Essex and will be the first full time appointment since Bryce Wilby was suspended last year.
Ms Todd will be based on St Mary's commuting daily by boat.
She said it was fortunate that she had "sea legs".
Ms Todd will be based on St Mary's but will also become the head teacher of three primary schools on three other islands which means she will take a daily commute by boat.
'Requires improvement'
In January, an Ofsted report downgraded the status of the Five Islands School on the Isles of Scilly.
Pupil achievement, teaching and overall behaviour are good or outstanding but Ofsted said the leadership and management required "improvement".
At the time, Ben Julian, the chair of governors, said the report agreed with their own private findings in September.
He said he was confident when the inspectors return in 2014, they will see an improvement.
Former Five Islands School head Bryce Wilby, 46, was suspended in May 2012.
Mr Wilby left his post after allegations of financial irregularities, which he has always strongly denied.