Cornish poet Jack Clemo to be celebrated at conference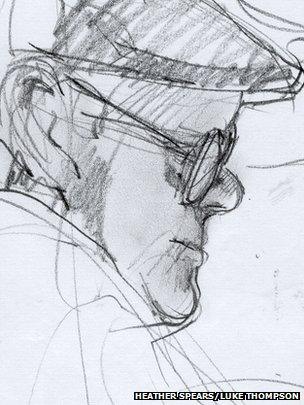 The first ever conference dedicated to the work of a Cornish poet has been announced.
Kindling the Scarp: A Jack Clemo Conference will pay tribute to the writer who started going blind when he was five-years-old.
The event has been organised by the University of Warwick and Exeter University.
Organisers said it was important to "celebrate a great writer who has been largely forgotten".
'Internationally significant'
Jack Clemo was born in Goonmarris Slip, in the heart of St Austell's china clay country, in 1916. He died in 1994.
One of the organisers of the conference , Luke Thompson, said: "He's most famous for being a poet. He wrote about the clay area.
"He was an internationally significant poet."
The title for the conference, Kindling the Scarp, is a reference to one of Mr Clemo's poems.
Over the two day festival there will be talks about his life and influences. There will also be a clay country tour, film showings and a mini-literary event.
Mr Thompson said: "In the last part of the two day event, we will hold an event at the chapel where he used to worship, Trethosa, which will be closing down later this year."
To coincide with the conference, the host, the Wheal Martyn Museum in St Austell, will also be holding a 10-day Jack Clemo exhibition featuring his work.
The two day conference begins on 31 May.
Related Internet Links
The BBC is not responsible for the content of external sites.