Isles of Scilly Council savings 'needed soon'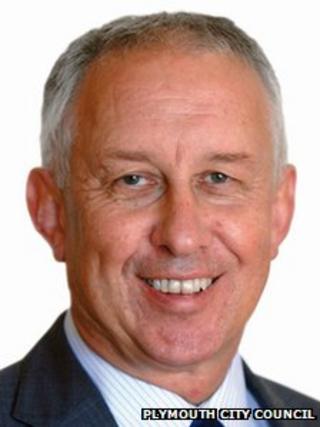 Savings will have to be made soon by the Council of the Isles of Scilly to stop it "running into the ground", its interim chief executive says.
Barry Keel said the unitary authority was expected to be £1.4m over its usual annual budget of £6.8m by April.
Mr Keel said he was looking at new ways of working to make savings.
He added staff were enthusiastic to do a good job but that they, councillors and council tax payers had to recognise it was a serious situation.
About one in eight people of the islands' 2,200-strong population is employed in some way by the council.
The former Plymouth City Council chief executive, who is doing the job for six months, said services and staff could face cuts, but did not specify how much or in which divisions.
'Best delivery'
He said: "Every local authority across the country has looked at these issues. Some have changed jobs, some have made posts job-share, some have lost jobs.
"We have to look at what's the best way to deliver.
"I'm not looking to cut jobs for the sake of it, but what I do know is that we've got hit the budget.
"Working with the community, we can ask if can we provide all the services we have in the past, and if there are things we're not going to do in the future.
He said the council needed to ensure it was "in good shape to be able to employ people in the Isles of Scilly".
He said: "If we don't that, the whole thing will run into the ground."
The islands should also look at ways of attracting more visitors to increase income to places such as the airport, he added.
Former chief executive Philip Hygate, who led the council for 21 years, was suspended in October then subsequently announced his early retirement in January.
A new council is due to be elected on 2 May.