Launceston Hospital to re-open after legionella found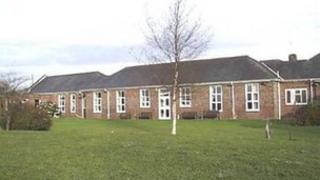 A hospital forced to close following the discovery of the legionella bacteria is to re-open on 15 April.
The bacteria that causes Legionnaires' disease was found during routine water testing at the 20-bed Launceston Hospital in Cornwall in February.
Peninsula Community Health (PCH) said the boiler had been replaced and the water system disinfected and updated.
Patients were moved to Liskeard Hospital, sent home or to "onward care".
Jo Beer, of PCH, said: "We are looking forward to re-opening our doors and welcoming the community back to Launceston Hospital.
"We are confident that we have taken all appropriate measures and minimised future disruption to the public."
Legionella bacteria can contaminate and grow in other water systems such as cooling towers and evaporative condensers.
It can survive low temperatures, but is killed by high temperatures.