Job and service cuts to meet Cornwall Council budget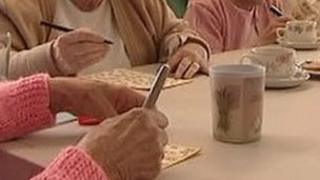 Job losses and cuts to services will be necessary if Cornwall Council is to save nearly £5m in the next year, the authority has said.
The warning follows a vote to freeze council tax, which the cabinet had wanted to raise by 2%.
Thirty jobs - both agency and staff - have been identified, but the number could rise to about 135.
Day centres for the elderly and disabled, libraries and some children's services could also be affected.
Conservative councillors Carolyn Rule and Lance Kennedy resigned earlier this month when their party colleagues voted in favour of a council tax freeze.
The freeze also prompted the resignation on Thursday of Adult Care and Support cabinet member Armand Toms because of the effect it could have on his portfolio.
It is the third year running the Conservative/Independent-controlled council has voted not to increase council tax.
The £4.6m of cuts is in addition to £30m already identified as part of the authority's four-year budget strategy.
A report to be presented to the cabinet on Monday said most of the savings would be made by reducing the dependency on agency staff.
But it warned although managers would try to minimise the number of compulsory redundancies, the loss of posts would have a "significant impact on the overall resilience and capability of council services".
It could mean short-notice temporary closures or reduced operations at day centres for the elderly and disabled, the report said, with preventative services for children, libraries and one-stop shops also affected.
Cuts to the environment service could lead to delays in parking and waste applications and will affect road and rail improvement schemes.
The council will no longer produce a staff magazine, the amount it spends on webcasting will be reduced and it will no longer have a stall at the annual Royal Cornwall Show.