Cornwall Council cabinet member Armand Toms quits Conservatives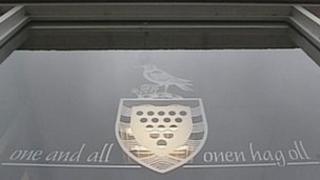 A high-ranking Conservative in Cornwall Council's cabinet has left the party.
Adult Care and Support cabinet member Armand Toms said he had quit because of a decision to freeze council tax.
Mr Toms said he had concerns about the impact it would have on his portfolio. He is not leaving the cabinet.
The cabinet had put forward a budget to save more than £30m and raise council tax by 1.97%, but an alternative budget put forward by the Liberal Democrats was approved instead in February.
East Looe councillor Mr Toms said: "I think that asking for the price of a Mars bar each [about 60 pence] on top of what they already pay, so they can have the dignity they need, is not a lot to ask for."
Conservative group leader Fiona Ferguson said party policy had been to "campaign against any rise in council tax to protect the hard working people of Cornwall".
She said: "The Conservative's group's plan was for the necessary savings to come from the chief executive's department and not from front line services, but the Liberal Democrats would not support our plan."
She added that the group "would be very flexible as to how these savings are achieved".
The budget approval means the Conservative/Independent-controlled council has frozen council tax for the third year running.