Conservation challenge to Cornwall incinerator plan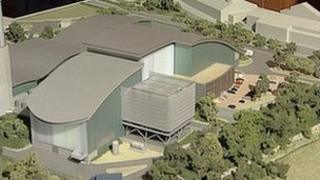 Campaigners against an incinerator in Cornwall are working on a new challenge based on expanding a conservation area near the proposed site.
The £117m waste-to-energy plant St Dennis gained final clearance at the Court of Appeal last March.
Protesters are consulting Natural England about whether nearby Goss Moor's Special Area of Conservation can be expanded under a European directive.
Cornwall Council said it was confident construction would still go ahead.
Cornwall produces about 300,000 tonnes of waste a year and, according to the Conservative-Independent led unitary council, the county will run out of landfill space by 2014.
The incinerator is due to be built by Sita UK, which signed a 30-year-contract in 2006 to handle Cornwall's waste.
Sita said the incinerator was the best financial and environmental solution for managing waste.
There have been several legal challenges to the project by critics concerned about its potential effects.
'Torpedo the project'
Cornwall gave its final approval to the project in November, but opponents hope to use the EU Habitats Directive to stop the project.
The directive protects animals and plant species, and their habitats, considered to be of European importance.
Campaigner Ken Rickard said: "There are protected species on Goss Moor.
"Enlarging its special conservation area will involve an assessment of air quality.
"We have high hopes that will go some way to torpedoing the incinerator project."
Natural England confirmed it was consulting on the possible expansion of the moor conservation area.
Cornwall Council said it recognised its duty to review planning and environmental permits in connection with the conservation area.
It added that it, so far, had no indication that construction would need to stop.