Fewer beds but more dementia staff for Cornwall, proposes trust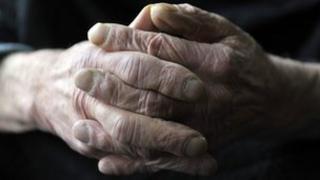 There could be fewer beds but more specialist nurses for dementia sufferers in Cornwall, according to the Cornwall Partnership Foundation Trust.
It wants to close one of its two units and use the money to pay for more specialist dementia care workers.
The trust said more than 9,000 people in the county are currently living with dementia.
A series of consultations are taking place across the county to give local people their say on the plans.
Phil Confue, chief executive of the trust, said: "It's a problem that is not going to go away.
"It's one that is going to grow. We need to make sure we deliver good services now."
The trust said the current number of dementia sufferers was set to increase by more than 50% during the next two decades.
Angie Turner, associate director for complex care and dementia at the trust, said: "We're looking at double the numbers by 2030.
"We're an aging population, so more people will know people with these problems."
The consultation will run until 22 February.