Lanner Parish Council loses judicial review on housing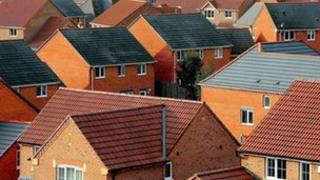 A parish council has lost its legal fight to stop an affordable housing development being built in Cornwall.
Lanner Parish Council had asked the High Court to review Cornwall Council's approval for the 25 homes.
But, Judge Anthony Thornton QC said Cornwall Council was entitled to exceed it in light of the desperate need for more affordable homes.
A Lanner Parish Council spokesman said it would be seeking further legal advice.
"We've seen the judgement and we're not pleased," Councillor Chris Martin, chairman of the planning committee, said.
"We will be looking to our legal advisors and will issue a statement in due course, but it would not be appropriate to comment further at this early stage."
Cornwall Council said the High Court ruling meant the development of "much needed affordable rented housing" could now proceed.
Mark Kaczmarek, Cornwall Council's cabinet member for housing and planning - who himself lives in Lanner - said he was delighted by the ruling.
"The judge's decision has given Cornwall Council the support needed to deliver affordable housing, not just in Lanner but in the rest of Cornwall which can only be good news for the thousands of those in housing need."
Lanner council had argued that Cornwall Council's decision to approve the 25 homes exceeded its own recommended limit of 12 homes for rural areas.
Decision 'not perverse'
Judge Thornton said however, that in an area blighted by low wages and high property prices, Cornwall Council was entitled to put little weight on a policy which "was not considered fit for purpose any more".
The parish council also claimed the council's Homechoice housing register had "exaggerated" the local housing need, but the court ruled the data simply provided "an indication of local housing need" for the decision-makers.
In his written judgement, he said to have Cornwall Council's decision set aside, Lanner council would have had to show that that decision was "perverse", which it was not.
Last year, Cornwall Council said it had 25,000 people on its housing register.