Cornwall cabinet vote to increase council tax by 1.97%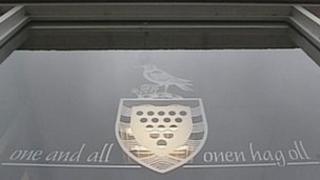 Cornwall Council cabinet has voted in favour of a council tax rise of nearly 2% in its draft budget proposals.
The 1.97% increase would be equivalent to 42p a week on a Band C property for Cornwall's householders.
The increase, which would come into force in April, follows a two-year council tax freeze and will "help plug an expected £6.4m budget shortfall".
The decision will go to a scrutiny committee before a full council debate in February.
Conservative-Independent authority leader Jim Currie said there was "no other real option" if the authority was to provide a full range of services.
Mr Currie also argued the move would help plug an expected £6.4m budget shortfall following recent changes in council tax rules and benefit, and further cuts in government funding.
The full council tax rate for a Band C property in Cornwall is currently between £1,250 and £1,360 a year.