Cornwall hospital understaffing list out of date, say bosses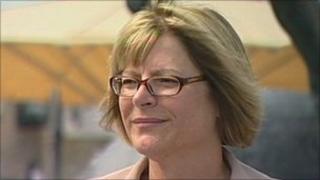 Hospital managers in Cornwall have said a list which names two local hospitals as being "dangerously understaffed" is based on out of date information.
The report in a Sunday newspaper said the Royal Cornwall Hospital and some hospital services in Bodmin were among 17 with warnings by the Care Quality Commission.
The Royal Cornwall Hospitals Trust said staffing levels have been rated as "compliant" in subsequent CQC visits.
It said the report was "misleading".
'Swift action'
Lezli Boswell, RCHT Chief Executive said: "This story is misleading and inaccurate following the most recent Care Quality Commission visit which confirms staffing levels at RCHT are safe.
"We received an unannounced visit from the Care Quality Commission in November 2012 and they found us to be fully compliant with 'Outcome 13' - confirming that there are enough staff to keep patients safe and meet their health and welfare needs."
Labour - which released the information - has pointed out nursing numbers in England are down nearly 7,000 since the coalition came to power. It said providers could not offer the standards of care everyone wanted to see if they were overstretched.
The government said the number of clinical staff had risen since 2010.
Mike Farrar, chief executive of the NHS Confederation, which represents managers, said he was "absolutely convinced that the hospitals in these cases will have taken swift action to improve the levels of service and indeed the levels of staffing on those wards".
Two other hospitals named have also taken issue with the report. The Walton Centre in Liverpool said it had a very high staff to patient ratio and a negative rating based on a snapshot observation was "incorrect and unfair".
The Bradgate Unit in Leicester said patient safety was its top priority and the Care Quality Commission had been satisfied by its ward staffing levels after a routine inspection in October.
Ms Boswell said: "The most recent CQC report - due to be published shortly - confirms that patients are looked after well and have confidence in the service offered. It says staff enjoy working in their departments and feel supported by colleagues and the senior management team."