Bid for £9.8m submitted for Cornwall heritage centre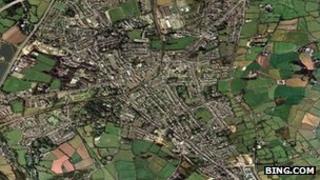 A bid for £9.8m has been submitted to the Heritage Lottery Fund in the hope of creating a Cornwall heritage centre.
Cornwall Council has applied for the match-funding for Kresen Kernow, a centre which would store and display manuscripts, photographs and maps.
If the money was secured the centre would be built on the site of the former brewery in Redruth.
Trustees from the fund will visit the site and decide by April if it will be considered for the next stage.
'Historic resources'
The second stage of the process involves an 18-month development period to consult researchers, staff, and potential visitors on the plans.
Cabinet member for culture Joan Symons said: "This project is a priority in the council's culture white paper and will transform access to the extensive historic resources currently held across a number of sites."
The centre would fulfil the councils obligations to care for its archives and provide public access to information.
It is hoped the centre could generate about £1.7m annually for Redruth.