Fuel tanker jack-knifes on A38 leaking diesel on to road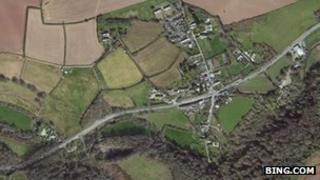 A fuel tanker has jack-knifed and is leaking up to 38,000 litres of diesel on the A38 in Cornwall, the fire service has said.
The fuel tanker became detached from the cab at 18:55 GMT at Tideford.
The Environment Agency said it was a "potentially serious incident" and there was concern about a watercourse.
About 18 firefighters are at the scene and the A38 has been closed by Devon and Cornwall Police. It is not yet known if anyone is injured.