Easyjet to fly from Newquay Cornwall Airport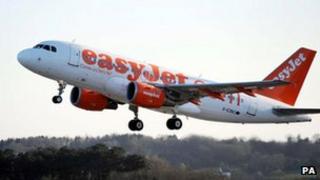 Budget airline Easyjet is start its first ever routes from Cornwall next summer, the BBC understands.
The airline, Europe's fourth largest, will start services between Newquay Cornwall Airport and both Liverpool and Southend.
It is potentially the biggest development for the airport since the loss of Ryanair in January 2011.
Initially, there will be three flights to both destinations each week.
Cornish business leaders said they hoped more routes could be added in 2014 if the 2013 summer season was a success.