Cornwall Council creates 'report it' tab on Facebook page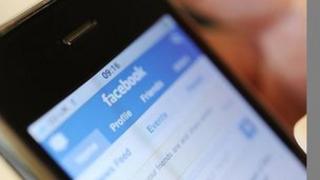 Cornwall Council has created a "report it" button on its Facebook page so people can tell it about pot holes, planning breaches and anti-social behaviour.
The authority said it wanted to make it easier for people to report problems.
Between June and November, more than 14,500 visits to its website were made via its social media page on Facebook.
The authority also hopes to save money if people contact them online rather than in person or by telephone.
Councillor Jim Currie, leader of Cornwall Council, said: "The savings we can make using online channels for customer contact are substantial.
"Figures show that face-to-face interactions with customers can cost on average £8.23 per person, and £3.21 for a telephone call.
"However, when a customer obtains information or interacts online it only costs 39p."
Users will also be able to report dog fouling, abandoned vehicles and missed rubbish collections.
The council said the decision to create the button was also about offering more choice to people living in Cornwall.