Cornwall cabinet votes to scrap second home tax breaks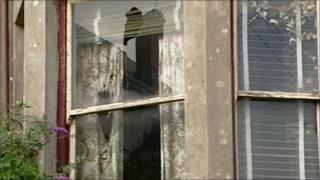 Cornwall Council cabinet has unanimously voted to scrap a 10% council tax discount on second homes.
It has also voted to cut council tax concessions for empty homes and bring in a 150% charge for properties left vacant for two years or more.
The decision will now go to a scrutiny committee and the full council for final approval.
It is believed the move could raise £4m a year for the authority and if approved would start in April.
Cornwall Council discussed proposals to introduce a tax penalty on the 3,000 properties which are currently not being used.
Mark Kaczmarek, cabinet member for housing, said: "We want to try and reduce empty homes in Cornwall and make sure the second home owners, who have the same benefits as everyone else, don't get a discount.
'Level playing field'
"It is radical, but it's about time."
He said properties left empty for a long time often attracted "vandalism and fly tipping and drag down the value of the properties all around them".
MP for north Cornwall, Dan Rogerson, said: "Everyone else pays their council tax and they find it difficult to understand why second home owners should get a discount.
"We have people who have been coming to Cornwall for a long time who are involved in local charities and local organisations.
"But that doesn't mean that they should get the benefit of cheaper tax than those around them that are working hard and contributing far more to the local community."