Councillors hear of bed shortages at community hospitals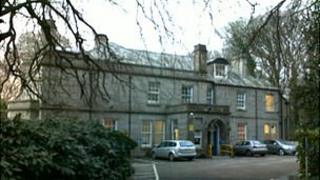 An "urgent action plan" is needed to tackle a shortage of beds across Cornwall's hospital system, a campaign group says.
A group of Cornwall councillors will be told later one in eight community hospital beds is currently closed.
Healthcare Initiative Cornwall said the situation was putting pressure on the Royal Cornwall Hospital in Truro.
But managers at the Truro hospital said there was no evidence of knock-on effects so far.
Staff recruitment
Peninsula Community Health (PCH), which runs the hospitals, said it has been struggling with bed closures because of issues recruiting staff.
The latest figures from the PCH reveal 43 out of a capacity of 340 beds are currently unavailable.
The report from PCH chief executive Kevin Baber lists where the closures are.
All ten beds at Poltair in Penzance are closed although the remainder of the hospital continues to operate as normal with daytime clinics open to out-patients.
Seven beds are closed at Launceston Hospital in north Cornwall.
Six out of 25 beds in Falmouth are off limits as well as seven out of 52 in Liskeard. In Stratton 11 beds are out of action and there are two unused in Newquay.
Graham Webster, Healthcare Initiative Cornwall, said: "What I am actually suggesting is there is a urgent whole-system review in order to deliver an action plan that is ultimately is going to lead to improvements for patients."
The PCH, a not-for-profit organisation, was awarded a four-and-a-half year contract to run community hospitals in October 2011.
Mr Baber will tell councillors on the Health Scrutiny committee the PCH was working hard to tackle the staff shortages, that beds are only part of the picture and it is delivering the required levels of patient care.