Cornish charity sees abuse reports increase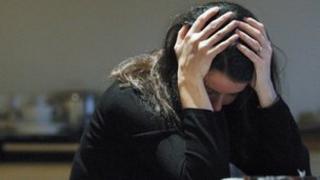 An organisation in Cornwall that deals with sexual abuse says it has received more calls in the wake of the Jimmy Savile scandal.
The Women's Rape and Sexual Abuse Centre (WRSAC) says it is handling a significant increase in cases following the high profile investigation.
The centre has a waiting list of 60 women, who have reported domestic and sexual abuse up from about 20.
It says some people are talking to them about abuse dating back many years.
WRSAC, which is based in Bodmin, was set up in 1996. It currently employs 15 staff and has 40 volunteers.
Police increase
Lizzie Matthews, the development manager at the centre, said: "Particularly since the Jimmy Savile story has come out we've seen a really significant increase in people calling us.
"We've now got the biggest waiting list we've ever had with 60 people waiting and we're very concerned.
"It's such a big thing to report sexual violence, some of these women will have had these experiences a long time ago."
Devon and Cornwall Police have specially trained male or female sexual offences liaison officers (SOLO) to assist victims.
Det Insp John Trott said: "We have seen an increase in the past couple of weeks.
"On average have about 11 cases a week of sexual offences reported. In the last week we've had up to 17 a week.
"If people do see or hear something, then please report it. A little part of what is said could complete the jigsaw and allow the authorities to investigate things properly."