Devon and Cornwall PCC elections: Hate crime debated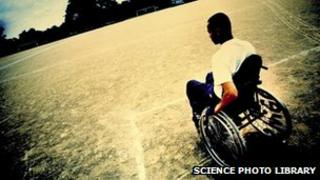 More needs to be done to tackle hate crime, candidates for the post of police and crime commissioner (PCC) for the south west have agreed.
Devon and Cornwall had 870 reported incidents in the last 12 months.
PCCs will be responsible for setting priorities for their police force and overseeing its budget as well as hiring and firing the chief constable.
The Cornwall Racial Equality Council said it was "disability hate crime that was most on the rise".
Independent candidate, Ivan Jordan, said: "It's almost certainly very under-reported. We've got to bring up the reporting rate, identify where it's happening and get in there and change hearts and minds."
Brian Greenslade, an independent candidate, said: "It's partnership working, it's not just down to the police, one service can't do it all.
"The police have got to play a real part in terms of these teams being in place."
Hate crime increase
Nationwide the latest set of figures from the police shows there has been a rise in hate crimes against disabled people.
Bob Smith, a UK Independence Party candidate, said: "Hate crime is a high priority to me. Hate crime is awful.
"You need to look at society, what's happening in schools, in the streets. That's where the roots of hate crime are. It's in our community. We need to increase knowledge."
Tam Macpherson, an Independent candidate, said: "We've got to encourage the community to engage with the police. The police have to be accessible. Initially the crime has to be reported and that's why we need officers on the beat."
More than 2,000 hate crime offences against people with disabilities were recorded in 2011, up a third on 2010, in England, Wales and Northern Ireland.
Conservative candidate Tony Hogg said: "I think the police and crime commissioners have an ideal opportunity to explain to people what hate crime is.
"I would really try to hold on to the specialist teams under this area. It's terribly important."
More prosecutions
Brian Blake, a Liberal Democrat candidate, said: "Any victim of crime needs to have the confidence that when it's reported it's going to be dealt with. I'd encourage third party reporting centres, a special centre for hate crime.
"It's going to put more resources on the police but it will give victims of that particularly crime the confidence something will be done."
A record number of people were prosecuted for racially and religiously-motivated hate crimes in England and Wales last year.
Some 13,276 people came before the courts for such crimes in 2010-11. The Crown Prosecution Service said many had involved assaults or verbal abuse.
Labour candidate, Nicky Williams, said: "I think it's key we look at why people aren't reporting hate crimes.
"I think a lot of people don't feel comfortable talking to the police. We need better training but using third party reporting is very important."
John Smith, an Independent candidate, said: "There are a number of specialist teams that exist. It's important we maintain those.
"The work they do is crucial for so many. When we have the opportunity to recruit more officers we encourage people to come forward to be officers who have more diverse backgrounds than we currently have."
Of the cases of hate crime that went to court last year, more than 80% resulted in convictions.
Independent candidate, William Morris, said: "It is a real problem for the police, the under reporting of hate crime. I don't like the way the 101 line functions. What we need is a dedicated line for reporting hate crime. I think that's a way forward."
Graham Calderwood, an independent candidate, said "I want this job to be one of consultation. I want to consult with organisations.
"You see it happening on cameras often. I want your help. We want to stop it happening."
On 15 November, 37 police and crime commissioners will be elected in England along with four in Wales.