Cornwall's Active Plus set to expand operations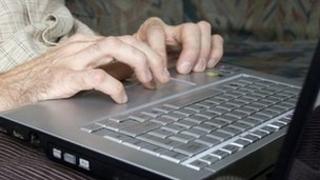 A scheme in Cornwall that involves combat veterans teaching the over-50s new skills as part of their own recovery, is set to expand.
Active Plus helps veterans who have suffered physical injuries or post traumatic stress, to return to work.
They train people in fire safety, crime prevention, first aid and sessions in fire safety and crime awareness.
Active Plus members are to start operating in Devon, Dorset and Wiltshire.
The scheme developed out of Surf Action, which was set up to teach combat veterans how to surf, as part of their rehabilitation.
'Develop confidence'
The project sees combat veterans who are amputees or suffering from Post Traumatic Stress Syndrome (PTSD), training vulnerable people.
Active Plus was also awarded £185,000 in June, as part of the Big Lottery Fund's "Silver Dreams" programme for people aged over 50.
Tim Cocks, director of Active Plus, said: "I think they're all inspirational. We have about 12 veterans that work with me.
"If I wasn't funding some of them they would be unemployed. It allows them to work with and develop their skills and confidence."
Mr Cocks said the scheme will expand in the next few months, and will include an increase in the age-range it offers help to.
"Next week we are taking the same model to help people who might be just over the age of retirement and their socially or rurally isolated," he said.
"We're taking that same model to make them safer by delivering fire prevention and first aid."