Isles of Scilly council chief Philip Hygate suspended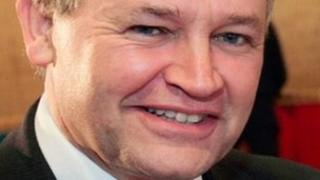 The chief executive of the Council of the Isles of Scilly has been suspended after a private council meeting.
The council said an investigation would be held into Philip Hygate's conduct.
It added that his suspension did not "constitute disciplinary action" and the allegations warranted independent investigation.
It is not yet known what sort of allegations the inquiry will look into. Mr Hygate denies all allegations against him.
The councillors of the Policy and Resources Committee had been summoned to discuss what was called "employment issues".
After the meeting closed it was revealed Mr Hygate had been suspended.
He denies all the allegations against him and stressed he was an honourable man and had done the best for the islands.
In a statement the council said the allegations warranted further investigation by a designated independent person.
It said: "To facilitate this process the chief executive has been suspended from duties with immediate effect.
"This suspension does not constitute disciplinary action and is a neutral act."